Pretty things just keep arriving in my mail box. First, I received markers which I love from
Leslie
in South Carolina . Turquoise is one of my favorite colors and I've been wanting small markers for sock needles. I'll be using these soon. Thank you Leslie!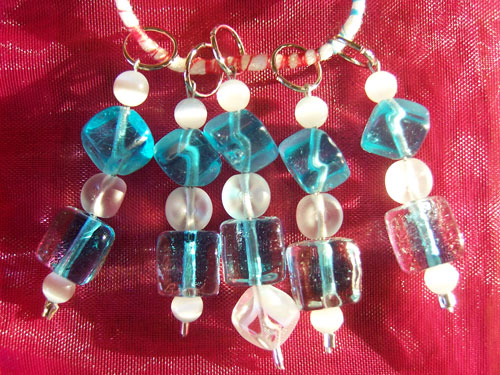 Today, after a long work day, I arrived home to receive
Patty's
elegant markers and a baby alpaca mini-skein key ring. Green is also a favorite color and I love these markers as well. Thank you Patty!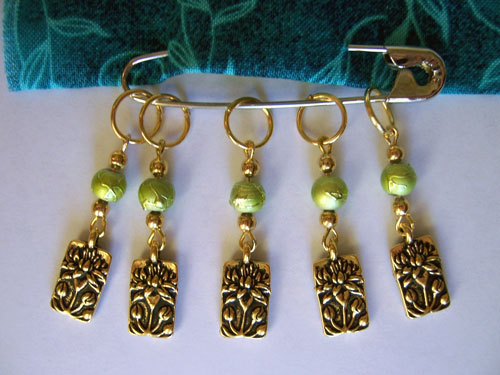 This has been my first exchange and I'm very happy with the experience. Thank you Robyn for making it happen.