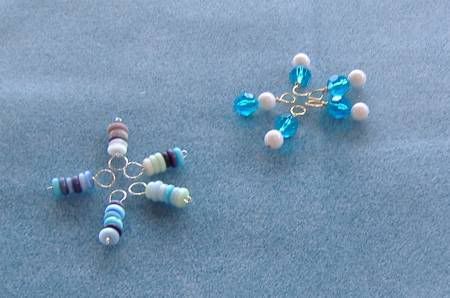 What fun to come home from work and have received two sets of stitch markers from my first time entry in this exchange. The stitch markers on the left are from Hostess Robyn and the ones on the right are from Knit Girl. The photo does not do justice to the colors in these markers. Both sets are so pretty!
Thank you Robyn and Knit Girl!!! What fun! I will enjoy using each of these.
The fireworks are starting up again.
Happy belated Canada Day to Robyn, Knit Girl
and all others in Canada!
Happy Independence Day to those of us in the USA!