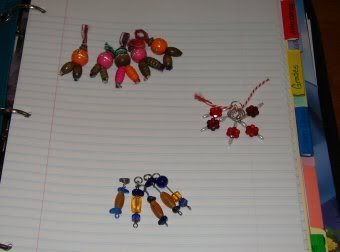 I've had my markers sitting by the computer and have totally forgotten to post them. So far I have received 3 out of the 4 sets I should have received.
The top markers are from an unknown person but I received a neat post card along with them. They have the cutest little stickers on them and it makes them look like little people.
The other two sets were received from Monique in the Netherlands and Mary here in OK along with me. Thank you all for the loverly markers. I can't wait to begin using them on my various projects.