Lookie. Pretty Markers!
This first set is from Melissa. She also send some delicious tea. I really like the slash of red in the large bead. It just jumps out at you and grabs your attention. I think I'll use them with the heather grey scarf that I'm going to knit for my sister. Thanks Melissa, these markers will look so lovely on the needle.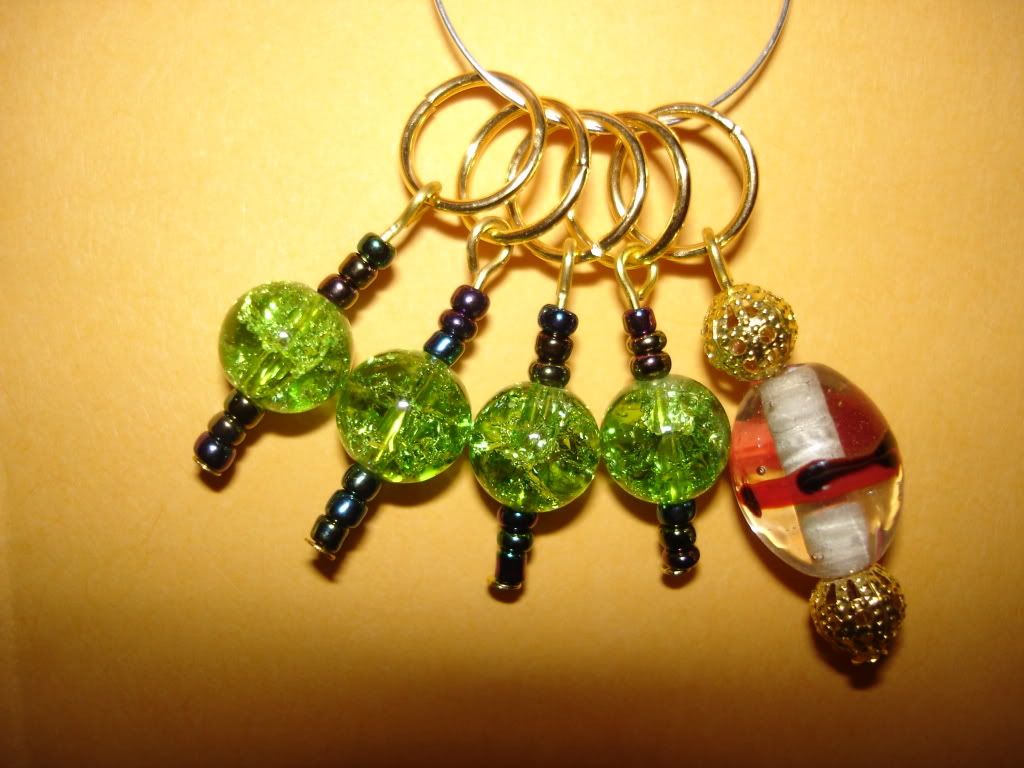 This second set is from Mona.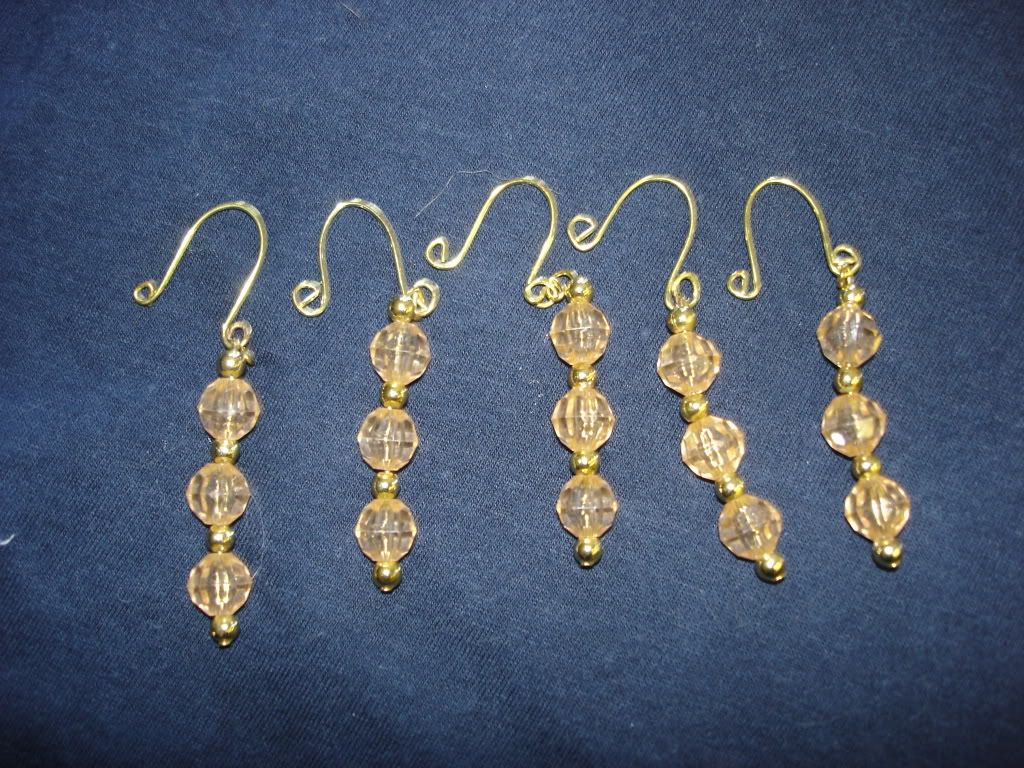 The color and shape of the beads, and the way they sparkle, just reminds me of champaign bubbles. So a bubbly thanks to Mona for these lovely markers.