Well, I finally got my stuff together and am posting the pictures to the other three sets of markers that my wonderful swap partners had sent me.
The first one is from Lynda, who also included a delicious sesame chocolate candy bar. YUM! Thank you for everything, Lynda.
The second set is from the Taryn, who sent along a really cool pen. My daughter is learning to write, so any writing inplement is highly welcomed. Thanks, Taryn.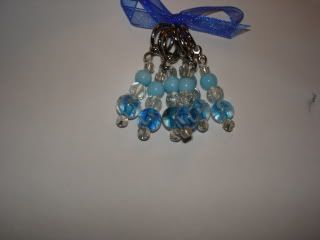 And the last of the set is from Carmell. Aren't these the coolest assortment of beads? Thanks bunches, Carmell.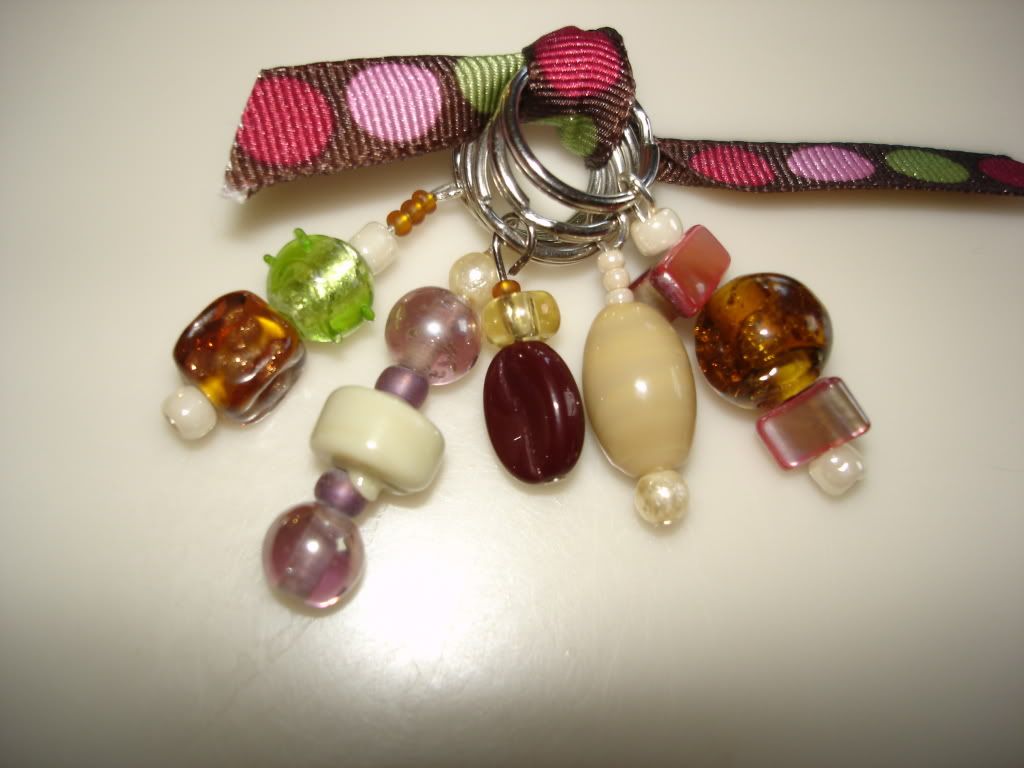 Also, thanks to my other partners, Melissa and Mona. And super thanks to Kena for running this show.
Ladies, its been a blast. Can't wait for the next swap. I'm already eyeing new beads to pick up :-)